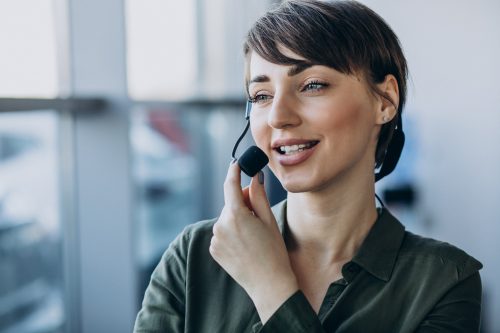 Our service comes in many forms: 
In everything we do, we are not satisfied with just getting the job done. We take pride in viewing every encounter with our customers' customers as an opportunity to deliver exceptional service that contributes to our mission.
We call it: Connexio.
24-hour service 365 days a year
Connexio is open every day of the year. If you need customer service around the clock - we'll find a solution! However, our experience, based on both practice and statistics, tells us that customers primarily contact you between 09:00 and 21:00 on weekdays. Therefore, we recommend that you limit your opening hours to these times. If you want to go the extra mile for your customers, you can open your customer service on Saturdays from 10:00 to 16:00.
In our experience, customers don't like waiting on the phone or long response times on email or chat. Surveys show that customers still prefer to contact customer service by phone. Of course, we can help you determine the optimal opening hours with the help of our predictive statistics programswhich predicts when customers will call. Together, we'll create a staffing plan that ensures we meet the KPIs you have for your business.
Calls to customer service follow a certain 24-hour rhythm. Weekdays are often busy between 09:00 and 12:00 on weekdays. Between 12:00 and 15:00, the number of calls drops and then rises again until 18:00. Between 18:00 and 21:00 there is a moderate number of calls.